We have worked with women in Guatemala and Japan, and handicapped person.
Since we started a fair trade of Maya nuts, we have had a wish to connect women in Guatemala with women in Japan.
It was realized, we have entrusted to two of working groups with handicapped person and a group of mothers bringing children about producing of baked sweets or packing of them.
[Woman group in Guatemala]
Alimentos Nutri-Naturales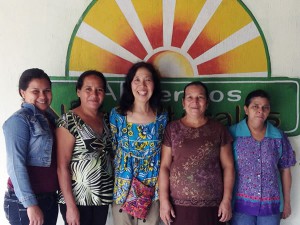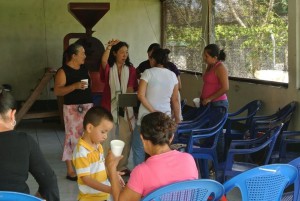 This group of producers in Guatemala started since 2005.
There are a base in Ixil, Guatemala and it is comprised with women in 22 comunities.
We do not only processing and selling Maya nuts, but also teaching about jobs and organizing seminars of nutriology or cooking.
We received awards such Equator Prize 2007 and others, the quality and importance of our works are recognized from the world.
Three or four women usually work in our work place. Twelve to thirteen people work in the period of harvest and one hundred fifty to two hundreds families join in harvesting.
Those women called as latino(*) get their educations almost until elementary school.
*: Mixed race of Mayan earlier inhabitant with Spanish people.
'They got married in younghood and don't have opportunities to work outside or connections with societies depends on their housekeeping and child-reaing, a lower position in a society as a woman is an actual situation.
With processing Maya nuts, women can join in societies and earn and it leads to their joys or self-trust.
It was 10 years before when we met them, daughters who was children at the time grew up, then they came to persons who carry this group.
=> You can watch interviews to producers from here.
---
[Working groups with handicapped person in Japan and a group of mothers having children]
The two work places with handicapped person and mothers in foot of Mt. Fuji in Yamanashi have related to our Maya nuts activity.
Social welfare corporation Move
Welfare service place for handicapped person Pal-pal
http://www.kawaguchiko.ne.jp/~pal-pal/index.html
---
Welfare service place for handicapped person
Sweet berry KATUYAMA
http://sweetberry6682.wixsite.com/sweetberry-katuyama
---
Mother packing group in Kawaguchi-ko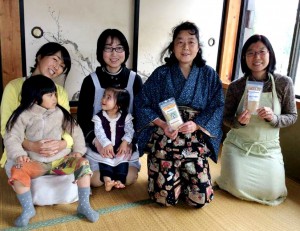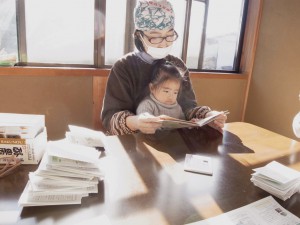 Mothers having young child are in a hard situation to get jobs if they want to work.
Also, it becomes a first step as rehabilitation after departing from society depends on child-reaing.
They feel joy not only money working in a short time and a limited time.
The smiles and self-trust are same as women in Guatemala.